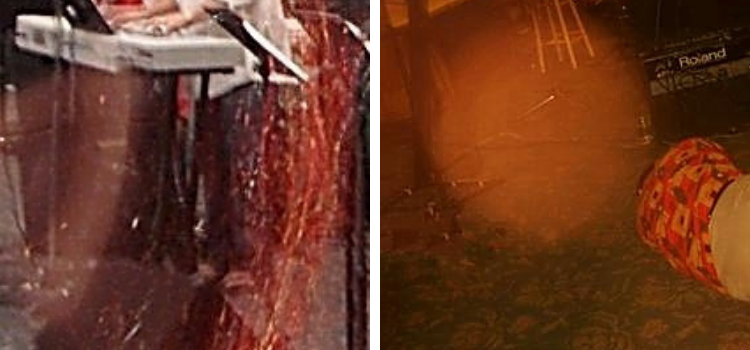 A Sphere of Glory
During a Mountain Top Encounter, the music was more and more intense. Someone took this photo on the left. We asked Tom if he felt the heat during the worship.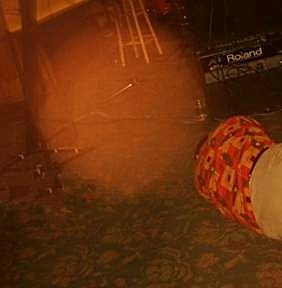 At another time as Steve came out of the Fire Tunnel, a ball of fire hit him and he almost landed in the drums.
One of the most exciting things about serving the Lord,
is that He is the God of the Unexpected, if we will just take off our control and let Him be God.
If our ministry is a blessing to you, we ask that you make a donation today to help us continue going to other countries, paying for translations, keeping our website up and doing the other projects God has laid on our hearts. We need your help! Click on the image or link.
Send a Donation
If you would like to donate by mail, please send to:
Gill Ministries, PO Box 6969, Big Bear Lake CA 92315