Sowing into Your Ministry!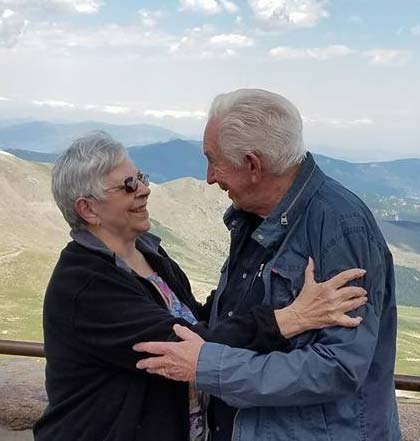 God has been speaking to us the last few months about the necessity of each of us sowing into our own needs and ministries. If we need healing, we should sow into ministries that believe in and practice healing. If we have a God-given desire to go to the nations of the world, we need to sow into ministries that are going to the world.
Another way to say it is "We are to sow into His anointing!" We give to the Lord, not because He needs our money. We give to the Lord because we love Him and because He says,
"Give, and it will be given to you: good measure, pressed down, shaken together, and running over will be put into your bosom (Luke 6:38)."
To donate by credit card, click on the "Donate" button below.
To donate by mail, send your donation to:
Gill Ministries, PO Box 6969, Big Bear Lake CA 92315
Travel Summary and Results
The Gill's have traveled to over 90 countries, some over 50 times! These books, manuals, videos and audios are equipping thousands in over 150 nations and at least 75 languages, and more on the way.
Every day we pray!
We speak God's blessings over you! 2018 will be the year of fulfillment. We believe what God has promised His people in the past, will happen now. God has drawn our attention of Ezekiel 12:23 NIV: "The days are near when every vision will be fulfilled."
The prophet Habakkuk said we were to write our vision clear and plain. We are believing with you for the fulfillment of your vision this year.
Papa AL and Joyce