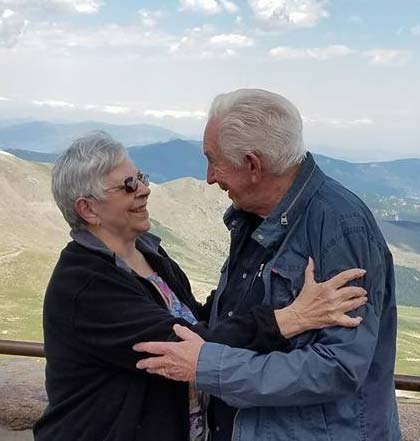 New Years Morning 2010, is a day AL and I will never forget. I turned the computer on to check that our website was "up" with no problems, only to be greeted by militant Arabic music, the flag of Turkey proudly flying, and a group so happy with themselves that they had put a list of their personal names on our site
Our site is totally backed up everyday, so it was just a short time until everything was back to normal. But I still remember the excitement of feeling our website was making enough difference to be attacked. As we began to pray in the Spirit and than in English, we were praying for the salvation of the hackers and for the nation of Turkey.
God was listening to all of this and a couple of weeks later we received our first invitation to minister in Turkey. A few  months later, we were standing in the geographical center of Turkey praying over that country. AL has ministered in Turkey, Lebanon, and Egypt. His teaching for the International School of Ministry is in every Arabic nation and his name is know throughout that area. This is important only because it means people type in his name on the Internet and come to our website and find material in their own languages.
During our "being hacked" experience, a desire was born to get our study manuals translated into Arabic. (There are 400 million people who speak Arabic.) Since then, as we have continued to pray, we have made contact after contact, but have only been able to get two manuals translated.
But now, this year, five more have been translated! It's almost ten years later. Another ministry has been paying for these translations, but now AL and I feel they should be  repaid. That we owe them $2,000. The challenge is, we don't have the finances to do this!
So we are asking you to pray with us for God's supernatural provision for this ongoing project. We will need another $2,000 for the translators in the  months ahead.
This is God's time! There is such a hunger. Hundreds are coming to Jesus. Please pray with us. $4,000 is not a large amount to our Heavenly Father.
This afternoon God spoke to me that this will be a three-fold blessing donation. I have never heard anything like this before. You will be blessed for helping Gill Ministries pay off a debt they didn't know they had. You will be a blessed for helping a a ministry that can use a financial blessing right now, and you will be blessed for helping a spirit-filled pastor in an Arab country that needs this extra financing.
Our prayers are with you!
Papa AL and Joyce Gill
To donate online, click on the "Donate" button below.
To donate by mail, send your donation to:
Gill Ministries, 1130 E. Clark Ave., Ste 150 #283,
Orcutt, CA 93455
Travel Summary and Results
The Gill's have traveled to over 90 countries, some over 50 times! These books, manuals, videos and audios are equipping thousands in over 150 nations and at least 75 languages, and more on the way.
Every day we pray!
We speak God's blessings over you! 2018 will be the year of fulfillment. We believe what God has promised His people in the past, will happen now. God has drawn our attention of Ezekiel 12:23 NIV: "The days are near when every vision will be fulfilled."
The prophet Habakkuk said we were to write our vision clear and plain. We are believing with you for the fulfillment of your vision this year.
Papa AL and Joyce