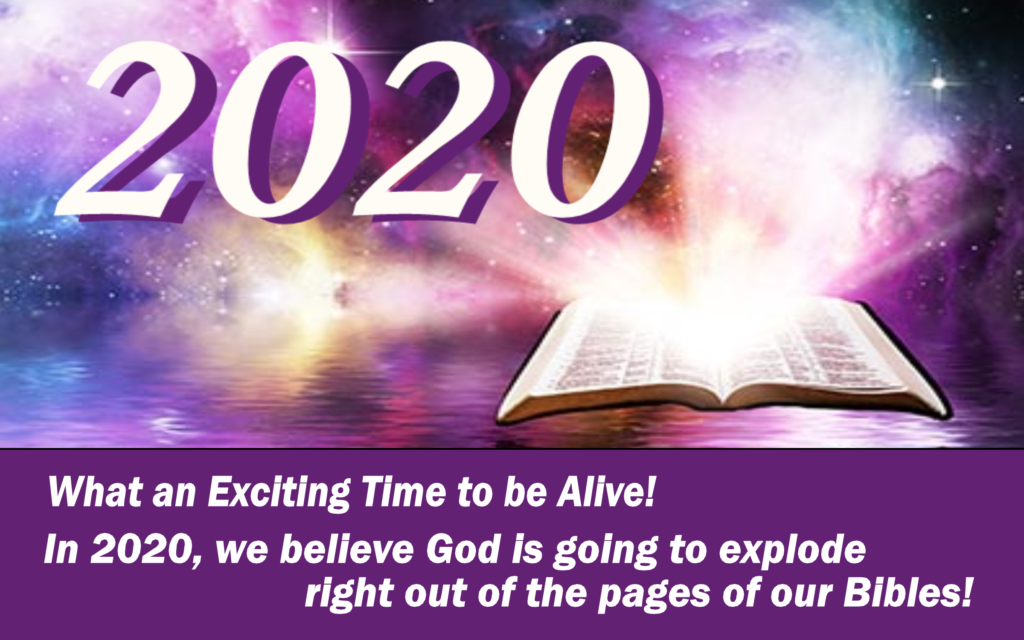 Do Papa and Joyce Gill need your help? 
Yes, there are always financial challenges. 
They pray daily for those who come to this website
and for those who donate to Gill Ministries.
Their goal is to always be "good soil" for the advancing of the Kingdom of God!
2020 is the year of Vision, for spiritual visions to be restored.
In Proverbs 29:18 we read,  Where there is no vision, the people perish.
The prophet, Habakkuk, wrote  Then the LORD answered me and said: 'Write the vision and make it plain on tablets, that he may run who reads it' (2:2).
It is important as God restores His vision for our lives and ministry that we take time to write it out clearly for our own understanding. Ezekiel  12:23 says, "The days are near when every vision will be fulfilled" (NIV).
Our prayer for you and for ourselves as we enter into this new year is that we will have a closer, exciting relationship with our Savior. That He will make His vision, His destiny for our lives, clearer than it has every been.
Let's expect the unexpected;   
                          Get ready for the "suddenlies;     
                                                      And look for the uncharted pathways.
Papa AL and Joyce Gill
To donate by mail, send your donation to:
Gill Ministries, 1130 E. Clark Ave., Ste 150-283,
Orcutt, CA 93455