Do Papa and Joyce Gill need your help? 
Yes, there are always financial challenges. 
They pray daily for those who come to this website
and for those who donate to Gill Ministries.
Their goal is to always be "good soil" for the advancing of the Kingdom of God!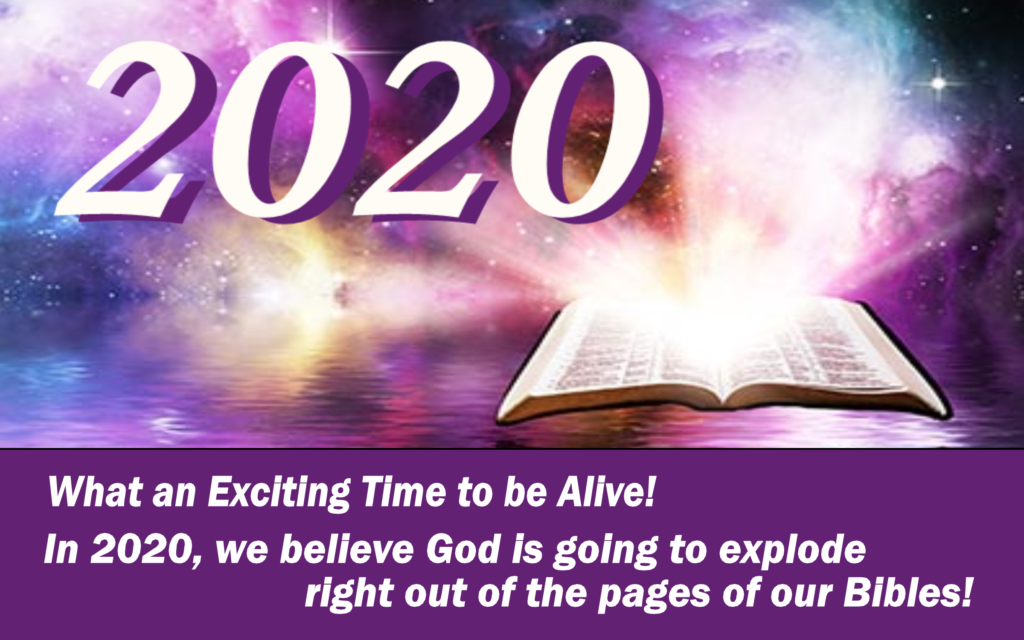 The first time Joyce experienced a miracle, she literally ran out of the room. We both had been raised as "intellectual" Christians.  Even as children we had studied the Word. We had been to Bible schools. We could quote the Word. We believed the Word. But one week after we received the baptism of the Holy Spirit the Word suddenly became alive.
Our son's finger had been injured. It was three times the size of normal, and a horrible black color. We gently took that finger in our hand and said "Jesus touch it." Instantly his finger was normal size. The swelling was gone! The black was gone! As we compared his two fingers, we couldn't tell which was hurt.
What had happened? Did God really answer prayer? God had come right into our house. In that moment we both changed. His Word was true. His Word was powerful.
For many, 2020 will be a time of change. God is going to take the things He has been saying to us for many years, and bring them all together. Dreams, hopes, visions, plans from Him are going to come alive with new understanding, new meanings.
We are entering the year 2020. In the realm of the natural, to have 20/20 vision means to have normal vision, or to be able to see as a person with normal eyesight can see. In the realm of the spirit many believers have been experiencing less than normal vision and have little, or even no understanding about the times and seasons that we are entering.
Many, have gone through the challenges and disappointments of life, and have lost their vision and the hope that they once had.
2020 is the year of Vision, for spiritual visions to be restored.
In Proverbs 29:18 we read,  Where there is no vision, the people perish.
The prophet, Habakkuk, wrote  Then the LORD answered me and said: 'Write the vision and make it plain on tablets, that he may run who reads it' (2:2).
It is important as God restores His vision for our lives and ministry that we take time to write it out clearly for our own understanding. Ezekiel  12:23 says, "The days are near when every vision will be fulfilled" (NIV).
Our prayer for you and for ourselves as we enter into this new year is that we will have a closer, exciting relationship with our Savior. That He will make His vision, His destiny for our lives, clearer than it has every been.
Let's expect the unexpected;   
                          Get ready for the "suddenlies;     
                                                      And look for the uncharted pathways.
Papa AL and Joyce Gill
To donate online, click on the "Donate" button below.
To donate by mail, send your donation to:
Gill Ministries, 1130 E. Clark Ave., Ste 150-283,
Orcutt, CA 93455
Travel Summary and Results
The Gill's have traveled to 95 countries, some over 50 times! These books, manuals, videos and audios are equipping thousands in over 150 nations and at least 75 languages, and more on the way.