Our Mountain Top Encounter for 2018 Has Ended
What is a Mountain Top Encounter?
Now it shall come to pass in the latter days that the mountain of the Lord's house shall be established on the top of the mountains, and shall be exalted above the hills; and all nations shall flow to it.

Many people shall come and say, "Come, and let us go up to the mountain of the LORD, to the house of the God of Jacob; he will teach us His ways, and we shall walk in His paths." Isaiah 2:2,3a
And God Said…
We are all the worship team. It's our spirits, our voices coming together in unity. Praise and worship are so important to bring us into that unity so we can come into the presence of God. The Psalmist wrote, "Enter into His gates with thanksgiving, and into His courts with praise. Be thankful to Him, and bless His name." Ruth Heflen summed it all up when she wrote: "Give thanksgiving until the spirit of praise comes. Then praise Him until the spirit of worship comes. Then worship Him until the glory comes and then stand in the glory!"
Led by the anointed and gifted ministry of Steve Swanson and a great team of musicians we will move from exuberant high praises into true and intimate worship and from worship into glory as the Spirit of God picks us up and brings us into the throneroom of the awesome life-changing presence of God Himself.
It's in His presence that healings take place.
It's in His presence that we hear His voice and receive personal direction.
It's in His presence that the spirit of creativity comes!
It's in His presence we receive everything we need!
Registration Free but Necessary!
We'd love to say, "You just come!" But seating is limited, so registration is required!
Email Jolynda@gillministries.com or call 909.584.2956
Location ~ Accommodations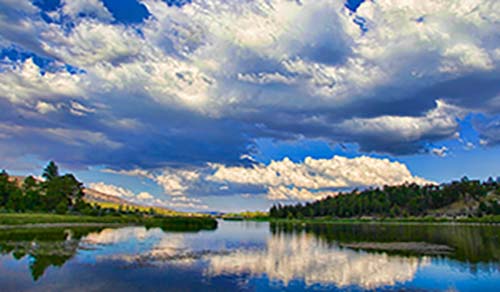 Big Bear Lake is located 100 miles East of downtown Los Angeles, 7,000 feet up in the San Bernardino Mountains. It is the only four-season resort in Southern California and is surrounded by National Forest. The cool mountain breezes make it a beautiful refreshing place to visit. The Mountain Top Encounter will be held in the ballroom at The Lodge.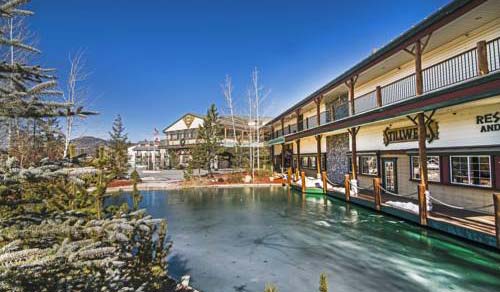 THE LODGE AT BIG BEAR LAKE
40650 Village Drive ~ Big Bear Lake, CA, 92315
Call 1-909-866-3121
Ask for special rates for the Gill Ministries Mountain Top Encounter! The group code is (GIL) it is only good for the dates that were contracted September 18-20, 2018.
Times of meetings are pretty certain. But who will be speaking is always "subject to change." It's definitely as the Lord leads. The importance is never who the speaker is, but what the Lord is saying to His body through that speaker. Every meeting will begin with wonderful praise and worship under the leadership of Steve Swanson!
Tuesday
Registration in the lobby 5pm to 7pm
7 PM Worship with Steve Swanson and Joshua Mills
Wednesday
Morning 9 to 12 – Joshua Mills
Afternoon 2-5 – Henry & Grace Falany
Evening 7 PM – The West Coast Rumble with Jerame Nelson
Thursday
Morning 9 to 12 – Jerame Nelson
Afternoon 2-5
Evening 7 PM – AL Gill – Prayer for the Nations
Time of Anointing
Thursday evening is always special as God usually summarizes everything that has happened and makes it personal for each of us!